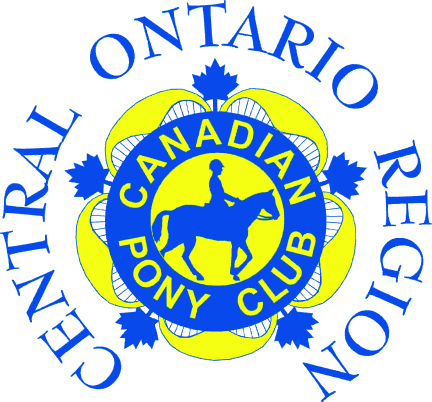 Loyalty • Character • Sportsmanship

Canadian Pony Club is a member-based association, managed by volunteers, mandated to serve the needs of Canadian youth, ages 6 to 25 years of age, who are interested in riding, learning about and/or caring for horses or ponies.
The Canadian Pony Club is committed to the vision:
To provide the opportunity for every child in Canada to have a positive experience with horses through providing opportunities:
For Education
To Learn responsibility, sportsmanship and good citizenship
For Enjoyment and/or competitive success with horses
Membership in Canadian Pony Club includes approximately 4,500 individual members, organized through 175 branch clubs, from coast-to-coast in Canada
The Central Ontario Region (COR) of the Canadian Pony Club (CPC) stretches from Lake Ontario to James Bay and Highway 27 to Napanee.
In addition to our Education and Testing, key regional events are:

All Central Ontario Region members are proudly supported by Ontario Equestrian – the Provincial Sport Organization for Equestrian sport in Ontario
---
---
Thanks for visiting the Central Ontario Region Home Page. If you have comments or would like more information on Pony Club or on branches in the Central Ontario Region, please contact the Regional Chair.