This page will focus on Dressage information specific to Central Ontario Region.  (For additional information see the CPC General Dressage Page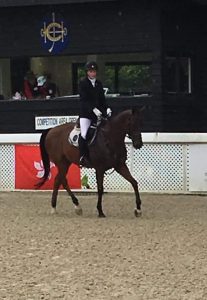 The CPC Entry/Starter/Pre-Training level Technical Tests plus the Starter/Training Freestyles, Starter/Training Pas de Deux and the Starter/Training Drill Team Tests can be downloaded from the CPC Official Dressage Tests Page. The Entry/Starter/Pre-Training Technical tests are geared more to the rider than the horse.
All these tests are in the 20×40 ring.
For Training level tests and above, please refer to the CPC National site. Also to the Equestrian Canada Dressage page(s) – start at the top and keep scrolling:
Training Level, and First Level and above, are done in the 20×60 ring.
ALL MEMBERS SHOULD HAVE COPIES OF AND BE FAMILIAR WITH THE COR/CPC NATIONAL AND THE EC DRESSAGE RULES.